Mural paintings
Caroline Bleeker produces the phase contrast microscope
What do we see here?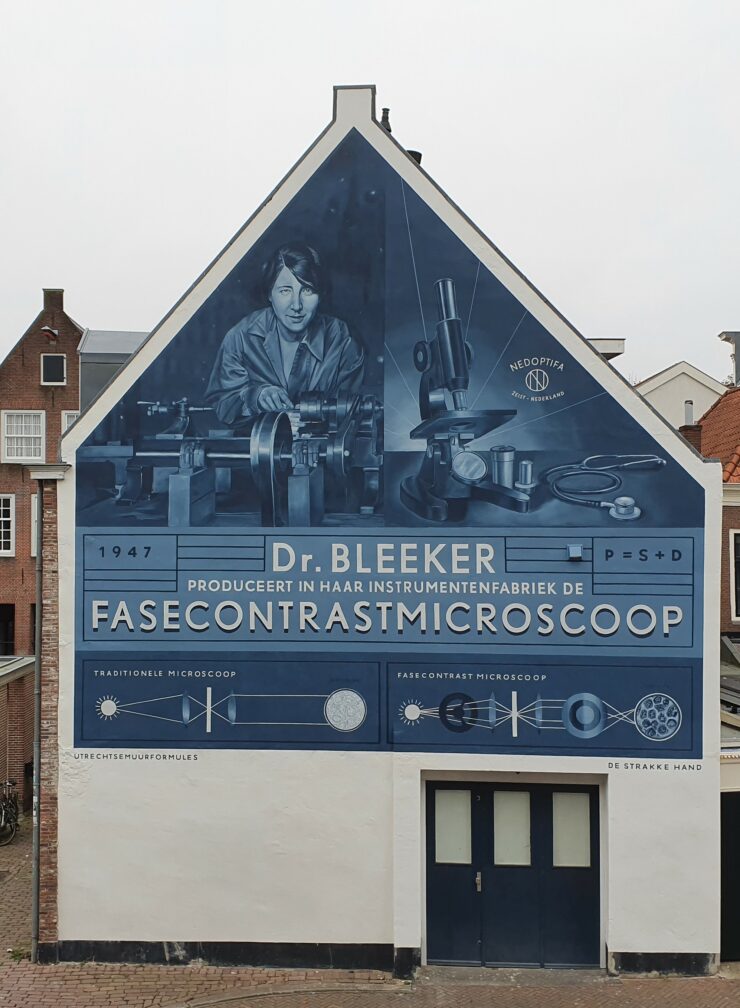 Scientific research requires accurate instruments, such as microscopes. These instruments are often developed by scientists and instrument makers at universities. Caroline Bleeker developed the phase contrast microscope together with University of Groningen Professor and Nobel Prize winner Frits Zernike. They received a patent for their invention in 1947.
The phase contrast microscope makes it possible to see the interior structure of living cells, allowing researchers to follow the process of cell division in living bacteria, for example. Before the invention of the phase contrast microscope, we could only study living cells by using dyes. One of the major disadvantages of cell dyes is that they can kill the cells. Phase contrast technology was therefore vital for the fields of biology and medicine, and is still widely used today in hospitals, businesses and universities.
The story of the discovery and development of the phase contrast microscope is a wonderful example of how research in a particular field – in this case theoretical physics – can make an important contribution to completely different fields of research, such as biology and medicine.
Caroline Bleeker set up a company called NEDOPTIFA, which produced large numbers of phase contrast microscopes.
Where can you find this mural painting?